Spaces
Beautiful Fight Woodworking Offers Handmade Furniture for Your Home
Commercial Street's Beautiful Fight Woodworking pays homage to its owner's health battle with both a spinal tumor and rare blood cancer.
By Morgan Carleton
Feb 2021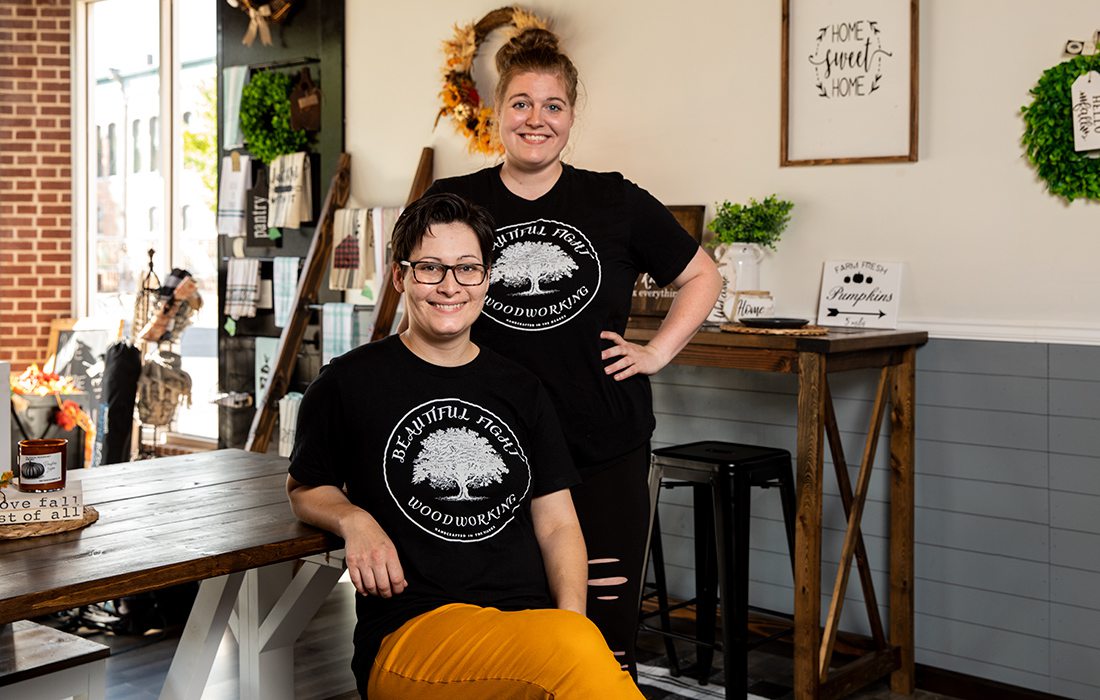 The name of Beautiful Fight Woodworking hints at Brittany Dyer's health battle and how the business has helped her cope. Brittany and her wife, Heather, opened their shop in September 2015, three years after Brittany beat a rare blood cancer called Epithelioid Hemangioendothelioma (EHE). She was diagnosed in 2012, and at the time there were only 50 cases worldwide of EHE in the spine. It's not the only battle she was fighting, either. Shortly before she was diagnosed, doctors discovered a large tumor wrapped around her spinal cord. "After many surgeries, weeks of radiation and years of physical therapy, Brittany walked out of the hospital, and we began our journey that led to owning our own store," Heather says.
Brittany has now been cancer-free for eight years but still battles the impacts of her spinal cord damage and daily side effects from her treatment. But after her health battle, she was unable to maintain her job and needed something to keep herself busy. She began building furniture as a hobby. "I started off with building pallets, then it was an easy transition to building a table," Brittany says. Beautiful Fight Woodworking blossomed into a business for Heather and Brittany, ultimately leading to opening their brick and mortar shop on Commercial Street.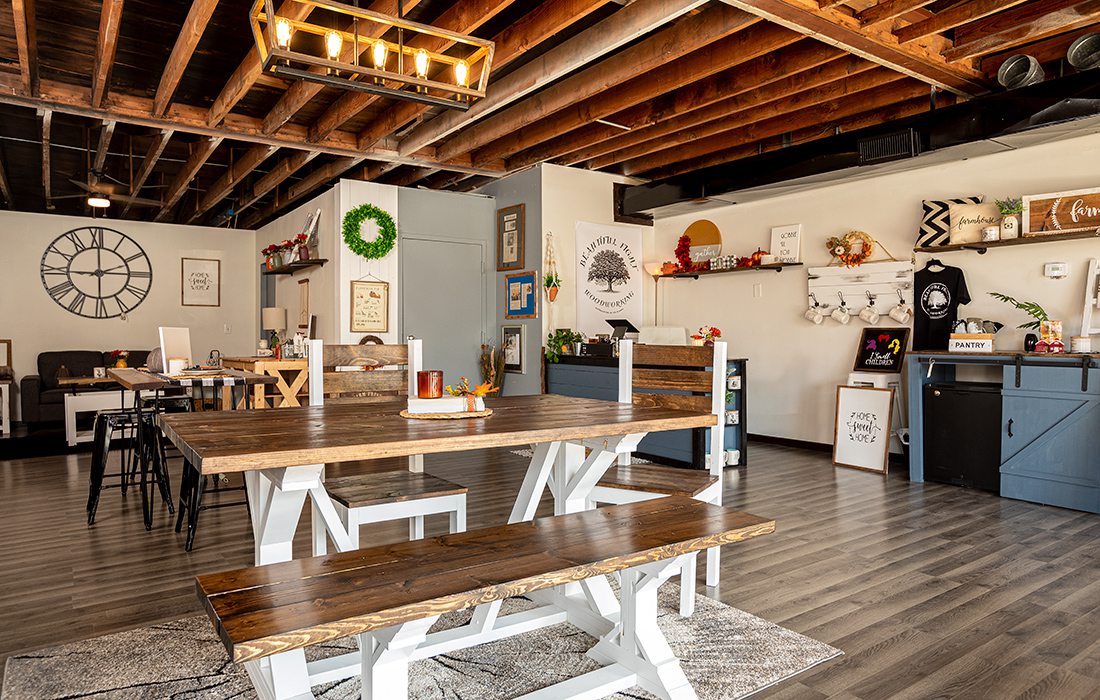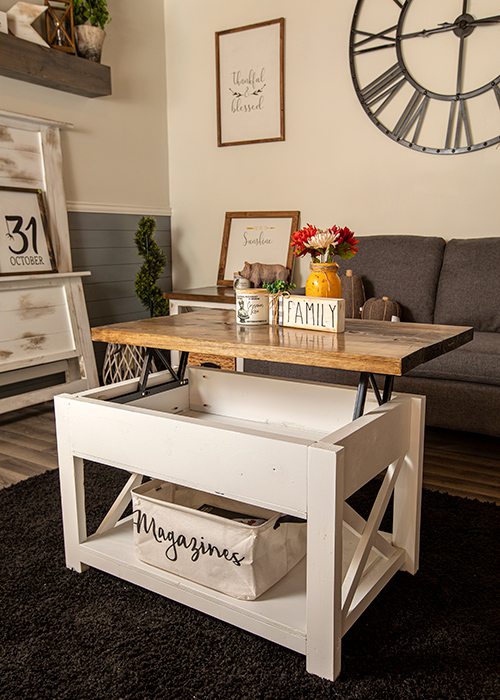 Since then, Beautiful Fight Woodworking has taken to a farmhouse theme. It offers modern reclaimed pieces as well as custom furniture pieces made to order. Although the shop's main market has a farmhouse feel, it also offers midcentury modern pieces. "We try to incorporate modern pieces in our shop," Heather says. "I have seen people pair our farmhouse style furniture with different things that end up modernizing the piece in a really unique way." Beautiful Fight Woodworking sells more than just furniture. Its inventory also includes items such as tea towels, candles and other trinkets. "We know that people can't always walk into a store and buy a piece of furniture all of the time," Brittany says. "That is more of an investment piece. We wanted to also provide budget-friendly options." Aside from furniture and home accessories, the Dyers offer "do it yourself" classes for people interested in building their own staple pieces.
Beautiful Fight Woodworking