We Are #417Strong
What the 417 Family is Watching, Reading and Listening To
You might have more downtime than usual right now, so here's a rundown of what the 417 family is watching, reading and listening to that could offer a few recommendations.
by Jamie Thomas
Apr 18 2020 at 9 a.m.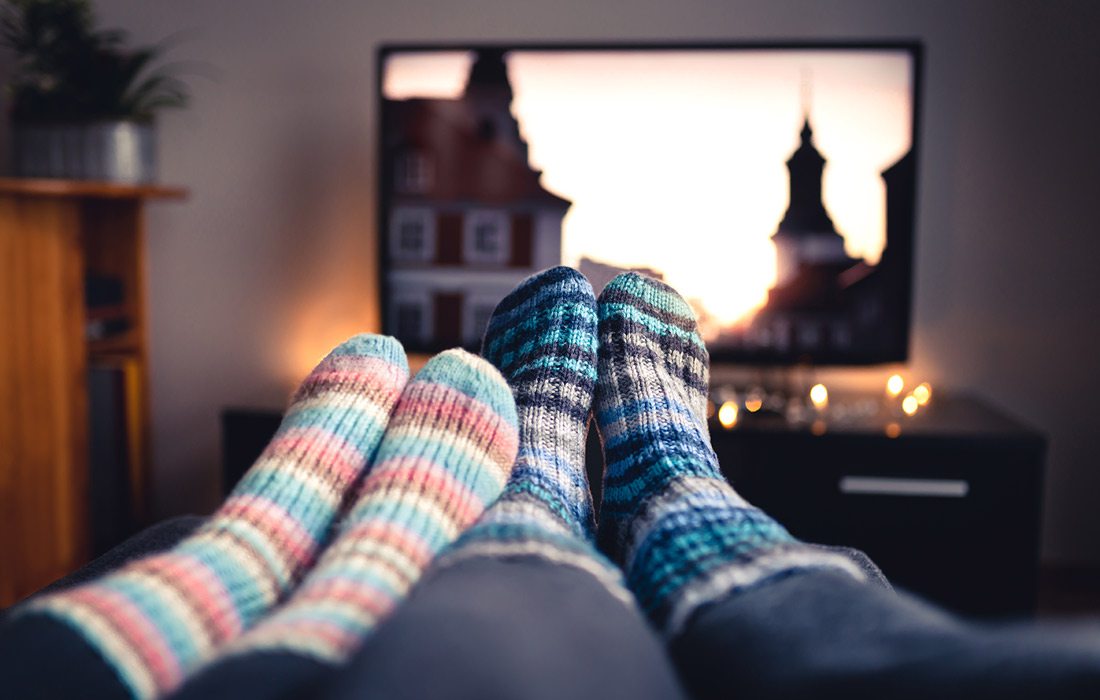 Many of us have been stuck indoors for a few weeks now, only venturing out for essentials or brief walks, runs and bike rides. Fortunately (or unfortunately, depending on how much you need to get done) we live in an age where we have an infinity's worth of entertainment accessible in a few clicks. Even if you only subscribe to one of the many streaming platforms out there, you still have months' worth of movies, shows, podcasts, books and audiobooks available instantly. So, what are you watching? Or listening to? Or reading? Here's what some of the 417 family has been discovering or revisiting during our local lockdown. 
Ammie Scott
Vice President of Strategy
"I have watched some good stuff and some real trash." Ammie Scott says, providing the following list of both solid recommendations and confessions:
On Hulu:
Marrying for Millions
90 Day Fiance: Before the 90 Days
Naked and Afraid
Fantasy Island
On Netflix:
Love is Blind
Season three of Ozark
Ali Wong's Netflix stand-up special Cobra Baby
On Amazon Prime:
Deadwood
Contagion
Stand up comedians Chris Porter and Steve Travino
Chelsea Warren
Account Executive
"I've been catching up on my favorite podcast—Crime Junkie." Crime Junkie is a true crime podcast that has episodes on famous murder cases, infamous criminals, conspiracies and missing persons cases. There's something for everyone!
Christy Howell
Advertising Campaign Coordinator
"I'm enjoying all of the locally-made content on Facebook!" Christy Howell says, listing The Mystery Hour's nightly livestream show with local guests and musicians, the National Tiger Sanctuary's Tiger Time at Home and Harem & Company's virtual tours. She also mentioned the 417 Day #417Strong video (which you should watch right now if you haven't).
Colin Shea Denniston
Administrative Assistant
Colin Shea Denniston provided a pretty extensive list of things he's been reading, watching and listening to. A few highlights include Little Fires Everywhere on Hulu ("If you liked Big Little Lies, you'll like Little Fires Everywhere," Denniston says) which he balances with Real Housewives of New York and Real Housewives of Beverly Hills.
Denniston has also been reading Where the Crawdads Sing by Delia Owens and listening to much more informative and worthwhile podcasts than I do, including The Daily from The New York Times and NPR's Fresh Air. All of this plus watching The West Wing, which is on Netflix in its entirety, and listening to Dua Lipa's new album Future Nostalgia.

Elisabeth Anderson
Advertising Design Coordinator
"I've been reading Clean Green by Jen Chillingsworth." Elisabeth Anderson says. "It's been a fantastic resource for homemade cleaner recipes and a breakdown of what to clean and how." When not cleaning and decluttering with her husband, Anderson has also been reading Wives and Daughters by Elizabeth Gaskell. "I wanted a slow, calming read that was far removed from present-day events to take my mind off of everything."
Jami Wightman
Senior Account Executive
While Jami Wightman and her husband don't watch much TV, they did dig out some old family home movies. "It seemed like an appropriate time to look back at when my now newly-driving 16-year-old learned how to walk." Wightman says. "It's been a fun trip down memory lane!"
Janelle Haik
Account Executive
Janelle Haik has been watching season three of Ozark, along with Trolls World Tour for the kids and training videos from TrustPoint Sandler.

Joan Whitaker
Owner
"We've finished the last season of Better Call Saul, finished the current season of Ozark and finished Tiger King." Joan Whitaker says, adding that Tiger King is "unbelievable."
"I've become particularly conscious of watching the clock for 11:30 a.m. every morning so I can watch The Andy Griffith Show." Whitaker says. "I've even caught a few episodes I've never seen before, which I didn't think was possible. I'm proud to say I haven't gotten sucked back into Days of Our Lives."
Katie Pollock Estes
Editorial Director
"We finally started Schitt's Creek and have been watching a few episodes a week," Katie Pollock Estes says. "It's a lovely bit of joy and humor to help me relax at the end of the day." Because Estes has two young children, she's also been watching Frozen 2 and Spider-Man: Into the Spiderverse on an endless loop. Into the Spiderverse is—hot take—the best Spider-Man movie, so at least there's that.
Krysten Muench
Digital Coordinator
Krysten Muench also named Schitt's Creek as a go-to. "We happened to begin the series at the start of our quarantine," Muench says. "It couldn't have come at a better moment. It's relatable in that life was suddenly very different than it was one day before, and the show ultimately depicts love—love for family, friends, community and self. What's more important than love right now? The sixth and final season is not currently available on Netflix, but can be streamed through other platforms. I've cried many happy tears over the past couple of weeks."

Megan Johnson
Vice President of Operations
Megan Johnson threw in another recommendation for the third season of Ozark on Netflix. "It's crude and super-violent and honestly took us until the second half of the season to get into it," Johnson says. "But the last three episodes—whoa. We couldn't stop." 
"For the kiddos, we broke down and subscribed to Disney+," Johnson added. "We've been able to introduce the kids to the classics like DuckTales, but also the new Disney nature shows, Dolphin Reef and Elephants. They are amazing and educational. I'd recommend for sure!"
Sarah Patton
Art Director
"I use Zoom and Google Hangouts for video conferencing with friends and family," Sarah Patton says. "We downloaded several Jackbox.tv games and play those with people two or three times a week. We set up the game on one person's computer and call into the meeting with the game on the screen. Then we hop on another device so people can see our faces. Everyone can play the game on their phone without having to download an app or anything, so it's easy and convenient." 
As for what she's watching, Patton lists Tiger King (is anyone not watching it at this point?) along with The Walking Dead on Netflix and The Great British Baking Show (or The Great British Bake-Off, to give it its proper name) as a kind of shot/chaser combo.
"I've also been reading a lot of books," Patton says. "I follow Pagination Bookshop on Instagram. She always has good suggestions."
How Are You Staying Entertained?
What are you watching, reading or listening to right now? If there's something different or uniquely local that you'd want to plug, let us know.