Table Talk
Table Talk: July 4–10
A staycation at The Ozarker Lodge, another new brewery opens for business in Springfield, sweet sips for the summer and more in Table Talk.
by Tessa Cooper
Jul 04 2023 at 8 a.m.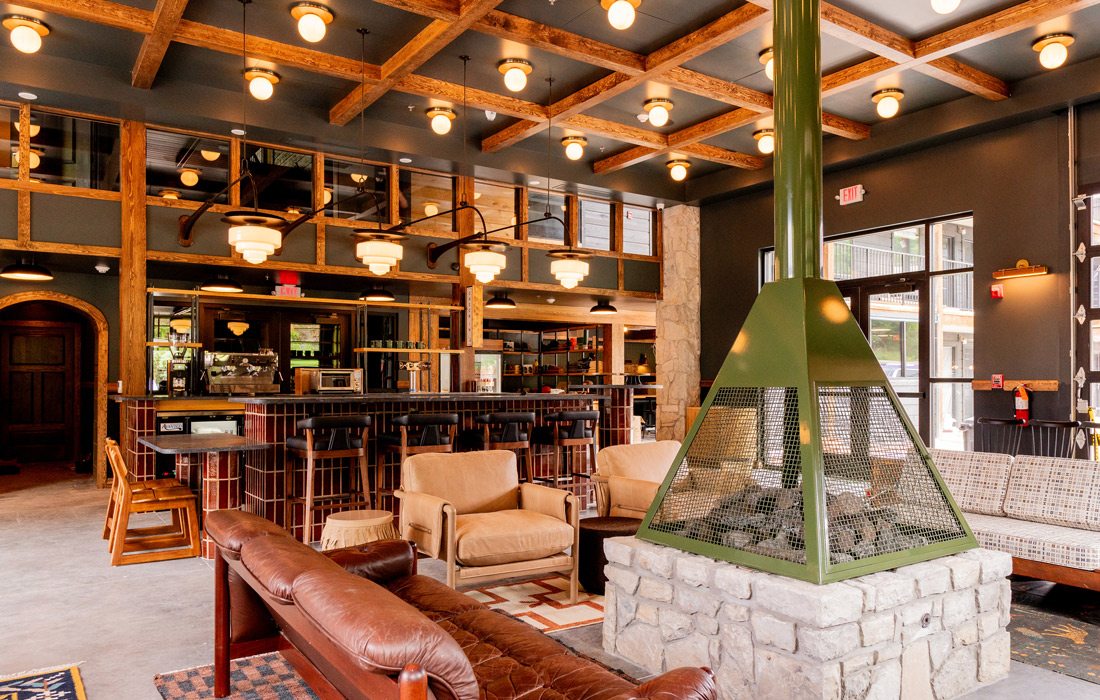 A Scrumptious Staycation
The Ozarker Lodge (995 Historic Hwy. 165, Branson) is now officially open! Whether you're staying at the hotel as a guest or just coming to eat and imbibe, you'll be in for a tasty treat. The café in the boutique hotel's lobby serves up pretty much any type of espresso-based beverage that your heart desires featuring beans roasted by Kingdom Coffee, so you know it's good. We recommend enjoying a cup your favorite way with a pastry while remote working or reading next to the cozy fireplace. Come lunchtime, they sling out sandwiches, salads, and quiches. If you're in the mood for a nightcap, they also offer beer and natural wines that you can sip while filling up on a Terrell Creek Farm cheese plate. Even though it just opened, The Ozarker Lodge has already made us proud locals by garnering attention in national media publications like Travel + Leisure and Condé Nast Traveler. Get on over there and see it for yourself. 🍷☕️🥪
Another Brewery Open for Business
In other new eatery news, Before & After Brewing is officially open (2940 E. Sunshine). 🍻There are a couple of things that set this new addition apart in the sea of quality craft breweries. For starters, they serve coffee in addition to their house-brewed beer. The other noteworthy aspect is its fun take on elevated bar food. Think large soft pretzels with generous heapings of pickled red onion, guacamole and pulled pork. The ownership crew is a dream team that is responsible for bringing us our favorite brews and bites at locales like Team Taco, City Butcher and Barbecue and Mother's Brewing Company. So rally your friends, pour a cold one and make this new watering hole feel welcome in Springfield.
Sweet Summer Sips
Have you tried The Coffee Ethic's (124 Park Central Square) new summer drink menu yet? We're obsessed with all the fresh flavors of the season that it highlights. Let's break down what's on it:
• The Summer Solstice: The return of a favorite! The Summer Solstice features fresh lime juice and ginger that magnifies the tarte notes in their signature Remedy cold brew, but vanilla simple syrup rounds it all out. 
• Orange Dream Draft Lattè: It is pretty much exactly what it sounds like. This chilled draft latte includes orange simple syrup, Nitro Remedy cold brew and oat milk. This is one of the first orange-forward coffee drinks we've personally seen around Springfield, and after trying it, we've declared it our official coffee order of the summer. 
• Strawberry Mo'mint: One thing we love about The Coffee Ethic's seasonal drink menus is that they never leave out the non-coffee drinkers. The Strawberry Mo'mint is a blend of strawberry simple syrup, lemon simple syrup and sparkling water. They use the strawberry purée leftover from the process of making the strawberry simple syrup in their strawberry blondies, so they make the perfect pair.
We suggest sticking around the shop to enjoy one of these beverages rather than ordering to-go because they serve them in the best glassware with a garnish. You can even post up at the seat by the front window and watch the downtown Tumbler sculpture get its quarterly turn on July 6 at 4:30 p.m.
Fourth of July Recipe Roundup
If you need some last-minute ideas for what to bring to your Fourth of July potluck today, we've got you covered. Each of these recipes has big summer vibes and is sure to please a crowd.
• If you've been berry picking already this year, turn your sweet harvest into a sweet dessert with our recipes for gooseberry pie, a strawberry and blueberry pie with flag-themed lattice or mini pies that give off the same patriotic vibe. Or just opt to make a gin-berry slush for the grown-ups in your potluck crew.
• If your pantry is a little bare, try this recipe for homemade vanilla ice cream that only calls for two ingredients will definitely send the kiddos racing for a bowl. If you want a more refined ice cream project, try this subtly floral lavender ice cream option.
• If you're in charge of the grilled goodies, hit the grocery store and stock up on some unexpected ingredients, so you can up your grilling game with a little creativity. 
• And if side dishes are calling your name, try this super-simple pasta salad, this herb-packed balela salad or this summer squash casserole.