Life
Enjoy a Night Downtown While You Root for the Springfield Cardinals
Tired of striking out with your boring usual plans? Take advantage of a Springfield Cardinals' game and plan a slugger-centric night on the town.
By Claire Porter
Apr 2020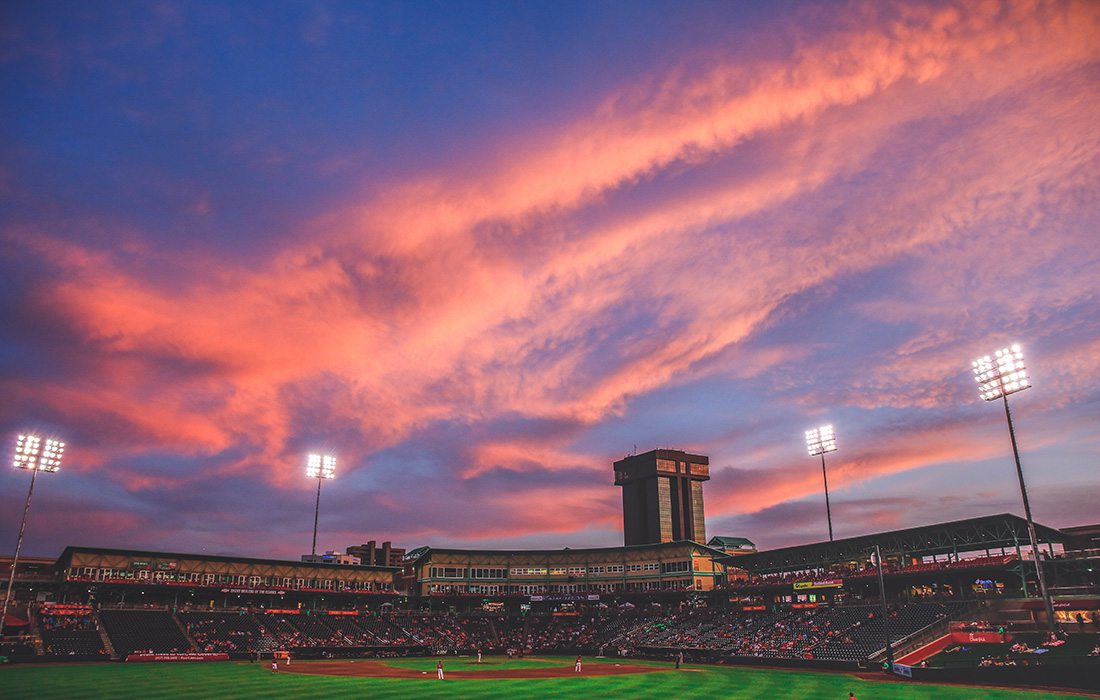 The Tailgate
Just like the pros, you've gotta warm up for a great on-field performance. Get the blood flowing at Best of Luck Beer Hall (313-B S. Jefferson Ave., Springfield, 417-552-9009). Reserve the artificial turf lawn and toss a few bean bags to work out any kinks in that pitching arm. Stay hydrated, too, with the vast beer selection and the craft cocktails, namely the tart and herby A Pair O'Dice. 
The First Pitch
Make a quick pit stop at Dugout Bar & Grill (1218 E. Trafficway St., Springfield, 417-866-2255). A mere 482 steps from Hammons Field, it's the ideal place to wait out the entering crowds by munching on an order of Mother's beer batter fried pickles with dill ranch dipping sauce (and no, you can't sneak them into the stadium. Don't ask how we know that.)
Top of the First
Now that you're fully pickled (both in tummy and spirit), it's time to play ball and take in a Springfield Cardinals game. Springfield is home to a Double-A Affiliate of the St. Louis Cardinals, and it's a great way to see up-and-coming talent and sometimes a few recovering MLB pros in action.
Seventh Inning Stretch
The game may be over, but your night is still going strong. Catch your breath—then lose it again laughing—by taking in a comedy show at Blue Room Comedy Club (541 E. Saint Louis St., Springfield, 417-773-6857). Walking distance from Hammons Field, this comedy venue hosts professional acts in addition to open-mic nights for an upbeat end to the evening.

Extra Innings
You've still got some strength left in you?! What a pro. Reward your tenacity with a crisp brew from Blue Room's neighbor, Hold Fast Brewing (235 N. Kimbrough Ave., Springfield, 417-761-2318). The expansive patio connects you to the buzzing energy of downtown after a game, and you can picture yourself throwing out the first pitch as you play washers and other oversized lawn games.
Build Your Best Night Out
From date nights and girls nights out to family weekends and dinner excursions, there are a lot of things to do in Springfield and beyond. Try these itineraries that make the most of your nights out.