Food
Three Easy Ways to Prepare Oysters at Home
Dig out your oyster shucking knife and try your hand at preparing oysters at home.
By Ettie Berneking
Sep 2020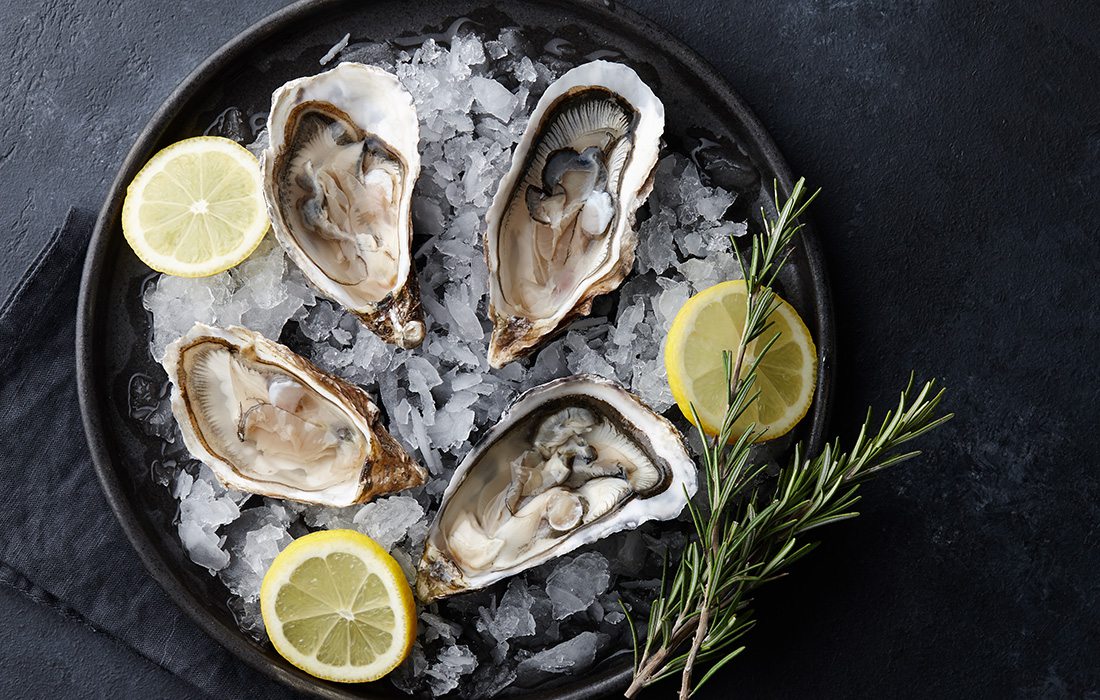 If oysters aren't on your list of favorite fall ingredients, they should be. Thanks to Ozarks Premier Food Company, which keeps southwest Missouri restaurants including Char stocked with fresh oysters from around the world, you too can fill your fridge. In fact, you can buy oysters by the dozen from Jeremy Norris at Char.
These water-loving creatures thrive in cold water, so the cooler the temperature, the better the flavor. First, Norris says to know what flavor you like best. Salty, briny and massive oysters that are great for frying come from the Gulf Coast. If you want a cleaner, sweeter and creamier flavor, Norris suggests selecting Purple Mountain oysters from Washington or kumamoto oysters from Japan. "A good oyster will have a lot of brine inside the shell," Norris says. "It will also be difficult to open." If an oyster is easy to crack open, the muscle inside is probably dead and shouldn't be eaten.
Once you have your oysters, clean the shells in the sink with a bristle brush, cover them with a wet paper towel and store them in the fridge for up to three days. Once you're ready to eat, Norris recommends cracking them open and running the oysters through a cold salt water bath to wash out any sand. Then take a shucker and run it under the oyster to release it from the shell. Add a dash of hot sauce and a squirt of lemon, and voila! Your new favorite fall flavor is ready. 
Three Ways to Prepare Oysters
Oysters are simple to prepare. Try one of these tried-and-true methods.
Bake Them
If you're new to oysters, try them baked or fried first. Oysters rockefeller are a great option. Oysters on the half shell are topped with herbs, butter and bread crumbs and baked.
Heat Them Up

For a kick, drop a dash of horseradish on an oyster and slam it down. Hot sauce goes great with fresh oysters too. Just pick your heat level and enjoy.
Fry Them

Fry your oysters with cornmeal and serve with vinegar, hot sauce and lemon juice.