Style
Fashion House in Branson is Celebrating 20 Years in Business
With a background in small business and a passion for design, Anette Tuxen turned her love of fashion into a blooming boutique celebrating 20 years.
By Haley Phillips
May 2020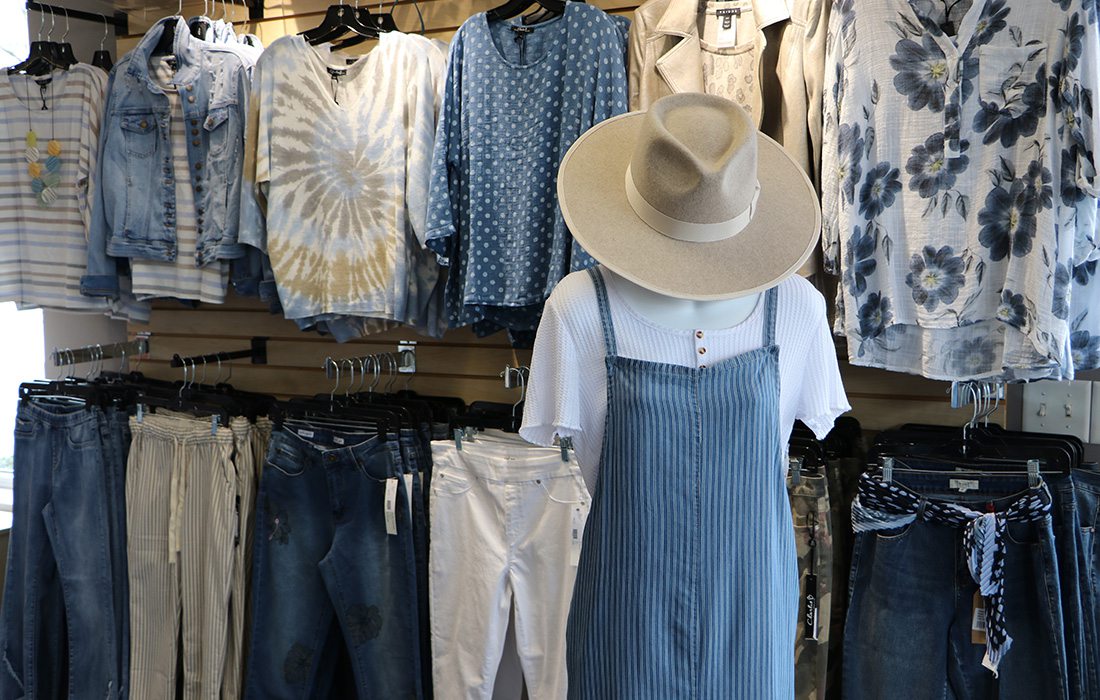 As a student in Denmark, Anette Tuxen's journey to the American dream started at just 20 years old. Her husband, Gorm Tuxen, had been an exchange student in the United States and had plans to move back, a dream he vocalized from the beginning of their relationship. "When I met him in Denmark, I was in college," Tuxen says. "He told me right off the bat, 'Well, I'm going to America, so if you want to date me, that's where I'm going to end up.'" Gorm was soon hired by a Danish furniture company that required him to move to the United States. Once Tuxen graduated, she, too, made the move and the couple was soon married. For the following decade, Tuxen and her husband owned a furniture store in Nashville and imported Scandinavian furniture hand-picked from Copenhagen. During this time, Tuxen discovered her talent for design while advising customers on styles, fabrics and home décor.
After closing the store, Tuxen spent five years working for an interior design company before she decided to stay home and raise their newborn daughter, Emilia. Another job opportunity for Gorm led the family to the Ozarks where they fell in love with Table Rock Lake and built a home nearby. All was well but as an entrepreneur, Tuxen was itching to start something of her own. "I loved retail, and I loved the buying aspect," she says. "I thought, maybe I should start my little store." Starting with a small shop on State Highway 86 outside of Branson, Tuxen offered locally made artwork, jewelry and woodwork, while mixing in simple home décor reminiscent of Danish designs.
As the business grew, Tuxen eventually settled into her current location in Branson's downtown district. She also listened to her customers and incorporated more clothing, shoes and accessories into her inventory. Eventually the store became the Fashion House customers love today.
Celebrating 20 years in business this year, Tuxen is focused on continually bringing the latest styles to the area. Drawing inspiration from her travels and her own heritage, Tuxen chooses clothing that gives customers a fresh selection of styles. "I like things that are unique and different and that you don't find anywhere else in town," Tuxen says. This includes bringing in a few Danish-made lines. "It just means a lot to me because I'm from [Denmark], and I think they're really cool and different items," she says. The store has even made repeat customers out of tourists to the area. "They like to come in here because we help them, and they don't feel intimidated by us," Tuxen says.
Following in her mother's footsteps, Tuxen's daughter Emilia, now 23 years old, is designing a home décor and apparel line called Scandi that focuses on her own age group. The brand will be just the beginning of Tuxen's plan to incorporate more mother-daughter shopping experiences at Fashion House.