We Are #417Strong
What 417-land Foodies are Cooking at Home
While you wait for the stay-at-home situation to pass, find out what 417-land foodies and chefs are cooking in their own homes.
By Jamie Thomas
Apr 23 2020 at 1 p.m.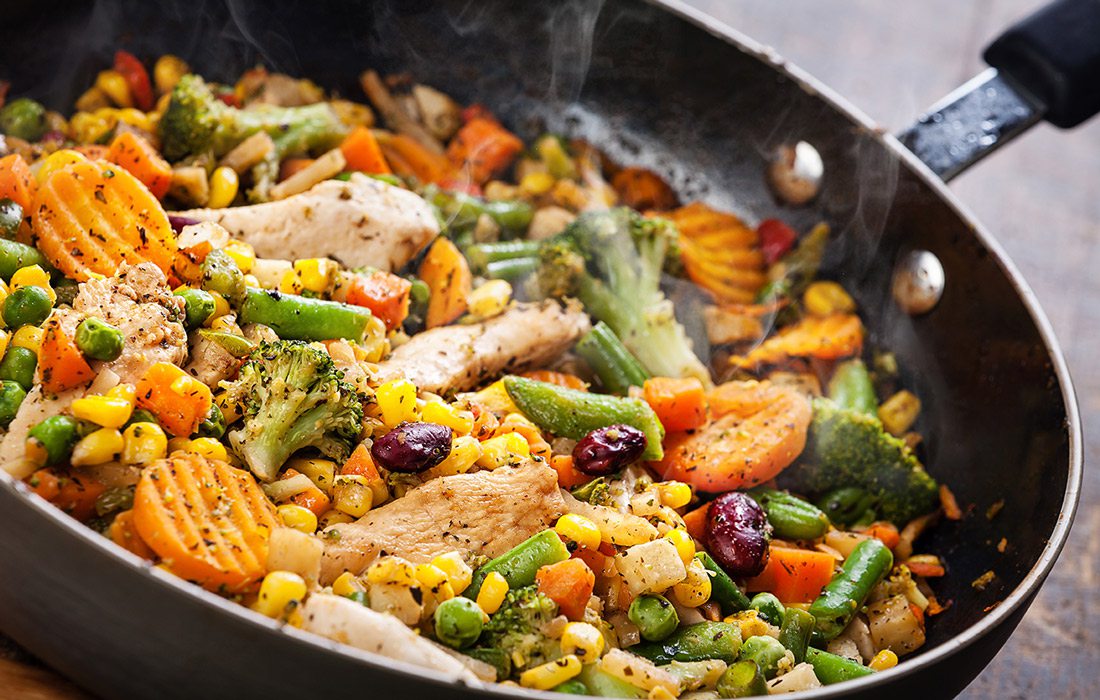 This week is 417 Restaurant Week. While we celebrate how our local restaurants have adapted to our current COVID-19 situation (don't forgot the #417RestaurantWeek hashtag when you order, by the way), we also wanted to take a look at what our local foodies are cooking at home while we wait for things to return to normal. We reached out to a few familiar 417 foodies to see what comfort food they're relying on, or what new dishes they've been experimenting with while stuck at home.
Chef and owner at Progress
"I don't have a ton of extra time on my hands," Daniel Ernce of Progress says. "But, for people that do, now is the perfect time to start in on those cooking projects. I've seen a lot of people baking bread at home and I love that." Ernce also adds a few more adventurous ideas that now is the time to try. "Think about things that might take a day or two," Ernce says. "[Anything] with a long marinade or brine time like corned beef, needs curing like bacon, or that needs all day to simmer, like a braise, bolognese or ramen broth."
Co-owner of Good Clean Wine
"I've cooked a lot at home," Elle Feldman of Good Clean Wine says. "I've made chocolate chip, peanut butter, chocolate-dipped cookies and mint Oreo bark for Easter, both of which I haven't made since we closed Elle's Pâtisserie." Feldman hasn't just made sweets, but savory dishes, too. "I've made zucchini lasagna, which I haven't made time to make prior to social isolation," Feldman says. "We're making lots of BLT and peanut butter and jelly sandwiches. We grill meat at dinner time and make extra to use the next day to top of salads, and make burritos for lunch. We make afternoon cheese boards daily when we typically reserved them for weekends." 
Along with learning or indulging some recipes you usually don't have the time to dedicate to, Feldman also highlights that it could also be a good time to teach someone else to cook. "What I've enjoyed most is having the time to teach our teenage son to cook," Feldman says. "He's shown interest and we've taught him to make sweet and sour chicken, rice, pasta, how to fire up the grill and know how to judge when grilled meats are done." Feldman and her family have also been ordering from local restaurants to support the 417 community, too. "We are trying new things, but mostly making our favorite go-to's that we haven't made in years. We're eating better and feeling better." 
Chef and owner at The Gracious Plate
Katie Baker of The Gracious Plate has been making use of leftovers to make different dishes. "I'm currently making a lot of fried rice and stir fry dishes," Baker says. "This is an excellent way to use up leftovers and allows for some variation depending on what you have in your refrigerator. I like to keep my dinner simple and fast, and having leftover items on hand makes this an especially way to prepare a meal."
What Have You Been Cooking?