Life
Best Stay-At-Home Date Night Ideas
You don't have to go out to have a great date. There are plenty of places in Springfield, MO where you can pick up everything you need for a stay-at-home date night, not to mention pros who can offer advice.
By Jamie Thomas
Feb 2021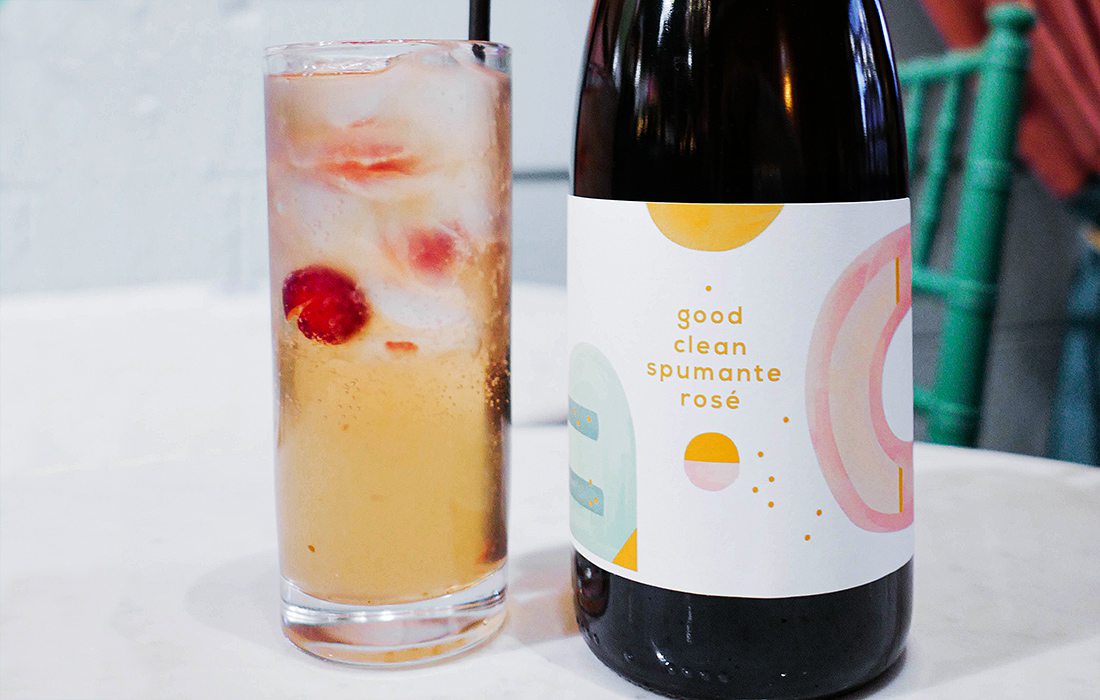 Whip up a Cocktail
Whatever you end up cooking (or having something cooked for you), you need a Valentine-tinged drink to go with it, right? Elle Feldman of Good Clean Wine has a recipe for a pink-hued cocktail you can mix up together. Made with Good Clean Spumante Rosé, you can find the recipe for Elderberry-Spumante rosé spritz here.
[MORE: Find additional drink ideas and recipes here.]
At-Home Crafting Date
Want to make something together? AR Workshop (1550 E. Battlefield, Ste. M-2, 417-429-0803) offers at-home craft kits, so you can flex your creative skills and show off your artistic side with stencils and paints. There are a variety of different project kits available for pick up. If you don't have any artistic skills, the kits include instructions, too. Plus, if you can comfortably embarrass yourself with your terrible crafting skills in front of your date, they could be the one!
Hire a Private Chef to Cook for You
Prefer not to make things yourself? Personal chef Anna Davis (417-399-2726) cooks for events and small gatherings. Let her craft the perfect meal for your perfect stay-home date night. She also teaches piano, if you want to plan ahead and really show off. Davis also offered up a delectable dessert recipe that you can whip up together: Chai-poached pears with whipped mascarpone. Find the recipe here, and poach a pear as a pair.
[MORE: Hiring a private chef is just one of many ways to relax and unwind.]
Stream a Show from a Springfield, MO Favorite
Watching a movie or binge watching a series together is certainly a great go-to option for indoor date nights, but it might also be something you're utterly burnt-out on after last year. Why not mix it up by streaming something unique to southwest Missouri? Springfield Symphony Orchestra is offering a livestream of its celebration of Mozart, The Bread and The Wine. If you're more into musicals than Mozart, Springfield Little Theatre has at-home streaming options for The Sound of Music. Head to springfieldsymphony.uscreen.io or springfieldlittletheatre.org.
Make Your Summer Itinerary
If you and your partner often find yourselves asking, "What do you want to do this weekend?," why not make putting together a summer itinerary together a fun date night activity? Get in the summer mood, make something to look forward to and eliminate those future weekends where you can't agree, give up and stay home. "The Great 417-Land Scavenger Hunt" from September 2019 is a great place to start!
We've got date ideas for foodies, romantics, sports fanatics, creatives and adventurous couples in Springfield, Branson and beyond.