Reviews
Table Talk: November 12–18
This week: New restaurants in Nixa and Ozark, Date Lady's new cafe and more foodie news
By Claire Porter
Nov 12 2019 at 10 a.m.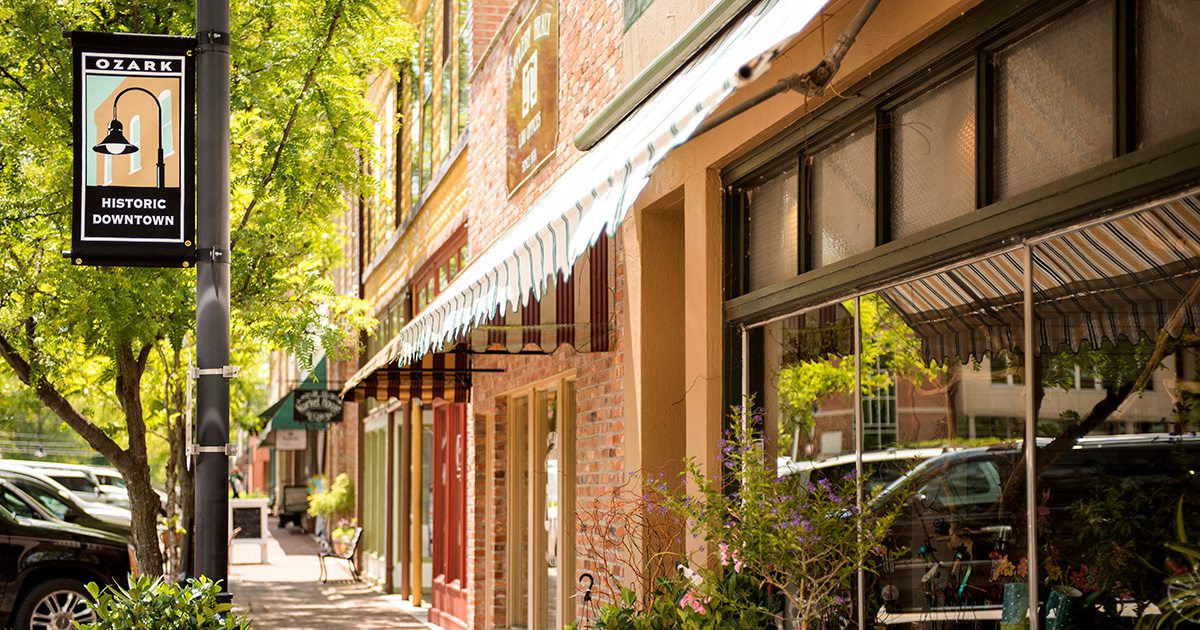 New in Nixa and Ozark
Just a hop, skip and a jump down the highway, the food scene in Nixa and Ozark is popping off. This year, Morning Day Cafe gave Nixa residents a jolt to their breakfast routine, and in Ozark, The Finley  brought fine dining to the square, while The Workshop created a gathering space—with great coffee to boot. Now, Nixa's Big Al's Subs, Pizza, Smoothies & Ice Cream Shop is heading to the Ozark Square, bringing its signature sub sandwiches and cheesesteaks with it. 
Meanwhile in Nixa, sweet and savory meet at The Chili Bowl by Cafe 21. The eatery debuted last month and specializes in chili in all its forms (Frito pie, chili dogs, chili mac, you get the picture) and decadent cakes. And soon, you can make a whole doggone day of your time in Nixa because Frank 'n' Steins is heading south as well. The gourmet hot dog eatery had been operating out of the Brewery District Flats on Walnut Street in Springfield, and come January, it will be relocating to the former Bair's Sports Grill. 
Coming Soon…
Not only is there plenty of action down south, but business is booming in Springfield, too. Several new eateries are in the works: 
• Downtown, Queen City Soda & Sweets is in the works on Park Central West. The shop plans to bring an old-fashioned candy shop atmosphere with craft sodas and bulk candies. 
• On C-Street, Date Lady owners Colleen and Ryan Sundlie are opening Cafe Dhibs, a micro-cafe offering date-based treats, including shakes, espressos, baked goods and charcuterie. The Sundlies also plan to sell Date Lady products out of the small shop when it opens later this month. 
• Construction is underway on Springfield's location of Sugarfire Smoke House. Sugarfire Springfield, as it's been dubbed, offers St. Louis–style barbecue in a fast-casual atmosphere. The location also includes a partially covered outdoor patio (and yes, you can still drink your beer on the patio). Chef Clint McCann will lead the kitchen at the eatery, which is scheduled to open by the end of the year.
… Already Here
All of this "coming soon" news is great, but waiting isn't much fun when you're hungry now. Luckily three new restaurants are ready for business. In Springfield, new Mexican concept Catrina's Mexican Kitchen & Cantina is now open serving a varied menu of street foods, shareables and full entrees off of Battlefield Road. In Bolivar, Basil & Bourbon has opened with a seasonally shifting menu in a light, airy atmosphere at the heart of downtown. The menu for its first few days includes burgers, salads and soups along with craft cocktails, but keep an eye on the Facebook page for updates. And in case you hadn't gotten enough snow, Sweet N Snow opens this Saturday at 11 a.m., serving Taiwanese shaved snow, boba teas and smoothies. 

That Good Good
Honestly, we need very little encouragement to eat more chocolate, but the Good Food Foundation just gave us three more reasons to indulge. The organization recognizes and celebrates "tasty, authentic and responsible food in order to humanize and reform our American food culture," and it named three of Askinosie's chocolate bars as finalists in its 2020 Good Food Awards. The three bars—Dark Chocolate + Red Raspberry CollaBARation Bar, The Zeke Bar and 88% Super Dark Blend Chocolate Bar—are available online or at the C-Street tasting room.

Tiny Tastes
Sometimes you don't need a whole menu overhaul to keep things spicy. Here are a few new nibbles on local menus that keep the taste buds on their toes: 
• Things are getting legitimately wild over at Lucky Tiger Sandwich Co. First, it debuted ramen on Wednesdays, now it's jumping on the Taco Tuesday trend with bulgogi tacos. They're loaded with kimchi, salsa roja, onion and cilantro. Excuse us as we update our lunch plans. 
• Local 'booch purveyor Spring Branch Kombucha has expanded into the Brentwood Center. You can find the raspberry basil and lemon hop flavors on tap at The Press Coffee & Juice Bar. 
• Galloway brewers Great Escape Beer Works are also expanding. Thanks to a partnership with Heart of America Beverage Co., the brewery's beers are spreading to taps across 417-land. You can currently find Vagablonde and Woodscraft on tap at The Rock Food & Friends, with The Pitch Pizza and Pub and Patton Alley Pub planning to make the beers available soon. 
• After closing Eastern European eatery Little Danube earlier this year, owner David Pruteanu pivoted to a private-order and catering model. Now, in time for the holidays, he's offering an even larger selection of meals for delivery or catering, including roasted pork loin, chicken paprikash, sarmale cabbage rolls and, of course, pierogi—plus cooking demonstrations and more. 
Foodie Freeze-Out 
Temperatures are droppin' low low low, but you can heat things up with this month's food-focused events: 
• Get a little crafty (homemade holiday presents, anyone?) at Culture Flock's Candle Making and Beer Tasting Workshop next Tuesday. Learn how to make two hand-poured candles, and sip samples of Great Escape Beer Works' brews while you channel your inner homesteading pilgrim. 
• Get dressed to the nines and head to Progress on November 20 for Fancy Progress. This ~ritzy~ installment of the monthly tasting series starts with champagne and includes seven courses and just as many wine pairings. 
• Springfield Craft Beer Collective's Harvest Beer Festival is November 22—just in time for you to figure out which local brews will grace your Thanksgiving table. The inaugural event benefits Ozarks Food Harvest, so you can help local families have a bountiful Thanksgiving, too. 
• Say cheese in the name of Ozarks Area Community Action Corporation (OACAC) at its MO Mac & Cheese Fest, happening November 23 at Relics Event Center. The pastapalooza includes unlimited samples, music and judging, and proceeds benefit OACAC. 
• Gobble up some grub while savoring a pint at Tie & Timber. Tuesday, November 26, the brewery is hosting a Friendsgiving Potluck. Bring a dish and your first round is on the house. 
• On Thanksgiving day when the turkey is in the oven but your stomach is rumbling—and the thought of cooking one more meal makes you want to scream—treat yourself and the family to a Thanksgiving brunch at Level 2 Steakhouse. Featuring charcuterie, seafood, gourmet breakfast items and, of course, turkey, it's a nice break from the standard T-day fare. 
• According to my younger sister who is much hipper than I, the night before Thanksgiving is the night to hit the bars, so places are gonna be packed. If that sounds as horrible to you as it does to me, maybe Ocean Zen's Wild Turkey Wednesday is more your speed. Sequel Dose is playing, and Ocean Zen is serving limited appetizers before the music. 
• Alternatively, you can brave the chill and head to Farmers Park for Lights & Flights, benefiting Crosslines of Springfield. The holiday market includes live music, food trucks and whiskey flights to warm you from the inside out. 
• As my officemates have repeatedly informed me, apparently Christmas Season™ starts the minute Thanksgiving is over—ugh. If you're ready to get into the spirit right away, you can head to the Miracle on Walnut holiday pop-up happening inside Missouri Spirits starting November 28. The pop-up benefits Community Partnership of the Ozarks.