Table Talk
Table Talk: November 22–29
What kind of Thanksgiving experience are you in for this year? Indulgent? Intensely stressful? Both? Get some help from this week's Table Talk.
by Katie Pollock Estes
Nov 22 2022 at 8 a.m.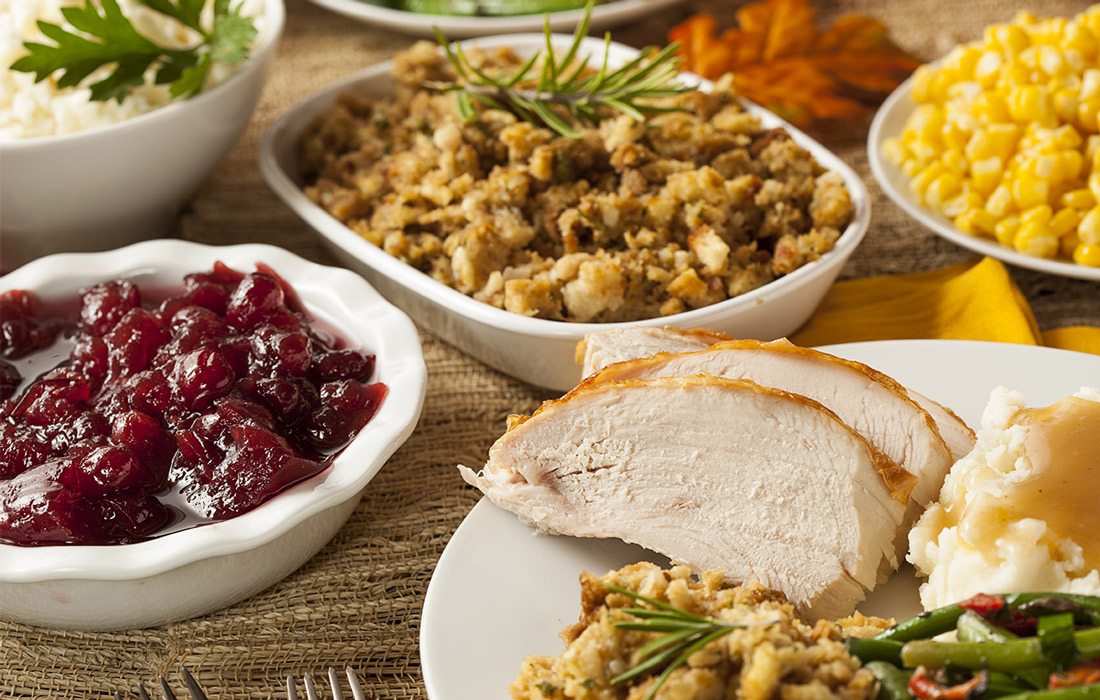 Itty Bitty News Bites
• We told you all about the super highly anticipated Ariake Sushi & Robata, a new restaurant from the owner of Haruno, Kai and Karai. And ever since then, we've been on the edge of our seats waiting for it to open! Well, yesterday Haruno posted a sneak-peek of the super-chic space, and it's all heart eyes from us. It has a sophisticated white-and-wood color palette, dramatic light fixtures, big and bold artwork, floor-to-ceiling marble in the bathroom—chef's kiss! Now, we just need to see a menu so we can start  planning our first visit. We can't wait to try this new sushi spot, set to open in early 2023.
• Also in "coming soon" news, the sign has gone up at the new Casper's location (on Glenstone Avenue, in the spot formerly occupied by Aton's Coffee Shop. Their sneak peek video included a glimpse inside as well, and it's bright in there with vibrant paint colors that feel true to Casper's quirky personality. It's beginning to look a lot like chili!
• Wait, wait… Is that another sneak peek video of another new eatery? Sure is! This one is for Señor Julian Mexican Bar & Grill, and I got to spend a little time chatting with the restaurant's owners last week. This family-owned restaurant specializes in Northern Mexican cuisine, and has a lot of fun stuff planned for the menu, including freshly made flour tortillas, quesabirria tacos, more than a dozen types of margaritas (including several spicy margaritas), traditional Mexican soups, and some fun additions like fajita baked potatoes and truly enormous quesadillas. The walls are adorned with vibrant paintings of alebrijes (Mexican spirit animals) by local artist Jorge Ortiz, making it a bright spot to grab a bite. When we spoke, they anticipated a November 28 soft opening, as long as everything goes as planned.
• Switching gears entirely: Are you a lover of ramen from The Golden Girl Rum Club, and have you been sincerely bummed ever since it left their menu? Well, my friends, it's back. They've added it to the menu for the chilly season, and it is served with beautiful broth, noodles, green onion, pickled red onion, a fried egg, nori furikake seasoning and slow-roasted pork shoulder. It's so good, you guys.
• Speaking of Golden Girl Rum Club, you can now get their seriously delish kimchi hot sauce, all bottled up and ready to take home. It's a must-try.
Turkey Day Recipe Roundup
So are you totally, totally ready to host Thanksgiving this week? Or do you need a little bit of recipe inspiration to finish planning the menu? We've got you covered. Here are some of our favorite Turkey Day recipes from 417 Magazine.
• If you need stock for some of your recipes, try making your own.
• Stuffing's the best part of Thanksgiving meal, and that's the hill we'll die on. This recipe features tons of herbs and sausage from a local farm. Or you could think outside the box with these three not-so-common takes on stuffing.
• Instead of serving classic cranberry sauce, try making cranberry curd and incorporating it into desserts like shortbread cookies.
• Or, keep it classic with fresh cranberry relish.
• If you have guests who need gluten-free eats, these polenta-centric recipes offer some tasty options.
• For your mashed potato side, try this recipe that makes it super-easy to create the perfect bowl of carby goodness.
• When it's time for dessert, go fancy with a brown butter riesling poached pear tart or keep it familiar with Mom's Pecan Pie.
• Don't forget to plan some fun cocktails too! We have a Cranberry Fix featuring bourbon and fresh cranberries, a recipe for cranberry-infused gin, and this fun roundup of eight more festive cocktails to get you through the holiday season.
• Phew! That was a lot of links. For an everything-in-one-place spot to find great holiday recipes, visit our Thanksgiving recipe roundup page. It has the recipes above and so many more—including some ideas for what to do with your Thanksgiving leftovers.
Dine out During Thanksgiving Week
So you've read our recipe roundup above with its last-minute Thanksgiving recipes. And you probably saw our list of places where you can order a prepared full Thanksgiving meal or a perfect pie, so you can serve a feast without doing the cooking. Well, if you're still stumped after all of that (or you missed the deadline to order a premade meal), don't worry. There are still a few options left for you!
On Thanksgiving Day, The Ozark Mill Restaurant at Finley Farms is offering a feast on-site at the restaurant. The buffet includes soups, salads, pastas, carving stations and desserts. Bonus: Finely Farms will be decked out in holiday lights to make the day even more festive. Reservations are required.
Another Ozark favorite is also offering something special. Although they are closed on Thanksgiving Day, The Finley has a special three-course menu planned for Wednesday, Friday and Saturday this week. The menu looks delicious, with butternut squash soup as an appetizer option, pumpkin creme brulee as one of the dessert options and three mouthwatering choices for the main: New Zealand half lamb rack, pan-seared salmon or grilled filet mignon. Reservations are required.
Hold Fast Brewing in Springfield is open from 7 a.m. to 1 p.m. on Thanksgiving Day, however, and they will have food truck fare until 11 a.m., as well as some fun stuff like bourbon lemonade slushes, bloody marys, and discounts for Turkey Trotters who stop by.