Health
How to be Eco-Friendly During COVID-19
Though COVID-19 has limited our use of reusable grocery bags, there are plenty of other ways to practice eco-friendly habits.
By Jenna deJong
Sep 24 2020 at 11:36 a.m.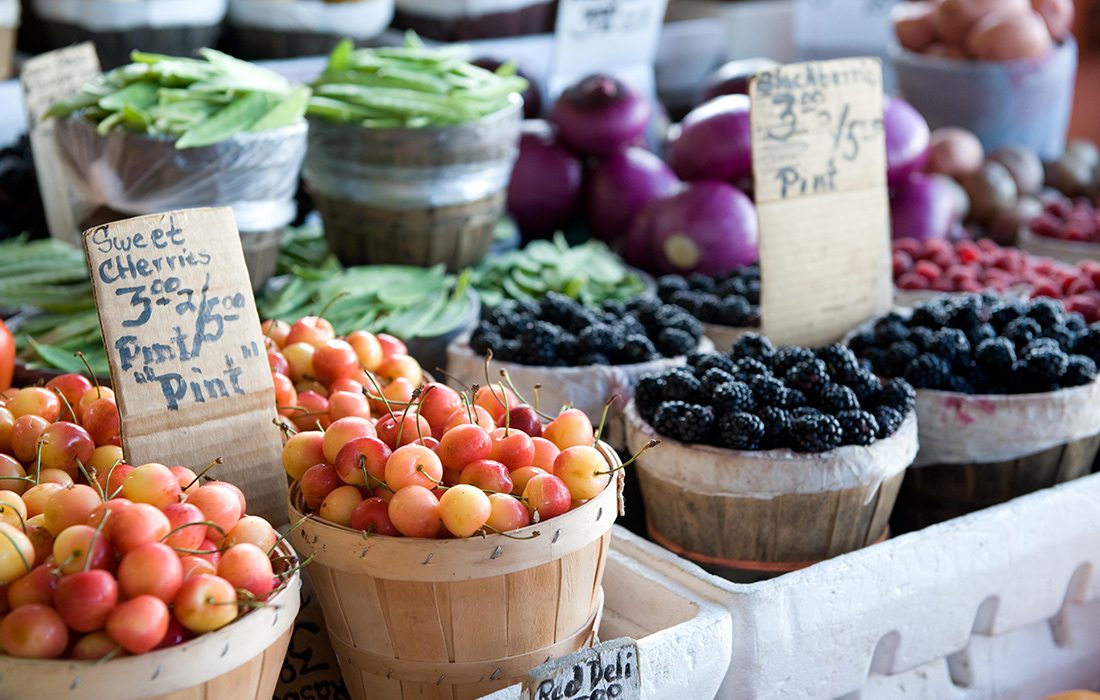 Wildfires in California and hurricanes in the Gulf Coast are making us think about the few eco-friendly lifestyle changes we can introduce into our day-to-day routine to make the world a healthier place. Take a look at this list and decide which habits you'd like to implement into your own life.   
Bike or Walk to Work 
Now that temperatures have dropped to a comfortable range, leave your car at home in exchange for a healthier means of transportation. Ozark Greenways has over 140 miles of multi-use trails that cover a wide range of Springfield. Use its complete map and on-street bicycle network to map your route the next time you need to head into the office, grab groceries or run errands. Before you get going, make sure to brush up on trail etiquette and how to navigate the trails safely on your quest. Once the temperatures drop, look to our guide for gear you might need to stay warm. 
Continue Recycling 
One of the easiest ways to practice eco-friendly habits is to recycle as much waste as possible. Springfield's recycling centers are still open to the public 8 a.m. - 6 p.m. Tuesday - Saturday but buildings and bathrooms are closed due to COVID-19. 
Some locations can also recycle items like appliances, styrofoam, mattresses and box springs, eyeglasses, vacuum cleaners, pesticides, furniture and more. Next time you're looking to get rid of something, look at the City of Springfield's Recycling & Donations Locations Guide. Note that getting rid of some of these items may require a small fee. 
If you're new to recycling, visit the City of Springfield's website to get started. Get answers to frequently asked questions, including what to recycle, and reach out to the recycling hotline for any other questions or inquiries. 
Buy Groceries from the Farmers Market
Southwest Missouri is home to many farmers markets, including the Farmers Market of the Ozarks, C-Street City Market, and the Ozark Farmers Market. This time of year is usually when some of these markets begin to close up for the season, but others, like the Farmers Market of the Ozarks and the Greater Springfield Farmers' Market, hold up shop throughout the winter. Use this opportunity to stock up on goods such as freeze-dried fruits and cheddar-jalapeno brats. Some even sell skincare products. Buying local reduces waste and carbon emissions because it cuts out transportation emissions that otherwise would have been spent on goods that came outside the region. Per the City of Springfield's ordinance, all visitors must continue wearing a mask. Visitors are also welcome to bring along their reusable bags. Before you go, here's a complete guide to southwest Missouri's farmers markets. 
Purchase Local Meat Products
Did you know that according to local grassroots orginazation Carbon Foodprint Coalition the Western meat-centric diet is responsible for 20% of global emissions? "If cattle were their own nation, they would be the world's third-largest emitter of greenhouse gases," says the organization's website. Though giving up beef and meat would be healthier for the earth, it might be unrealistic to completely cut it out of your life entirely. In that case, an alternative is to purchase your meat products locally. The next time you're in need, try out one of these local farms and ranches: 
Shop Locally for Sustainable Goods
A few local shops and merchants in Springfield are zeroed in on sustainability efforts, and supporting them is one more way to prove your commitment to the earth. 
Trade your plastic single-use baggies for beeswax substitutes. Blue Sky Green Earth is a local merchant that sells its goods at local farmers markets, and its mission is to encourage others to use earth-friendly alternatives to plastics. Looking to avoid the crowds? Buy its products online. 
A downtown dweller since 2018, SOAP Refill station aims to reduce plastic waste by offering a variety of high-quality, packaged-free natural soaps and household products. This means that when customers are out of laundry detergent, shampoo and conditioner, and skincare products, they can bring in their own containers and refill them in the shop. In light of COVID-19, the shop has introduced a few new initiatives to keep shoppers safe, including weekly Friday deliveries, curbside pickup, and drop-off refills.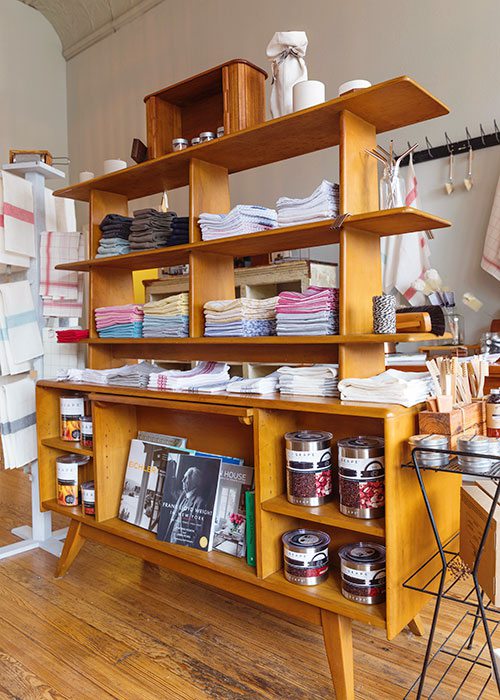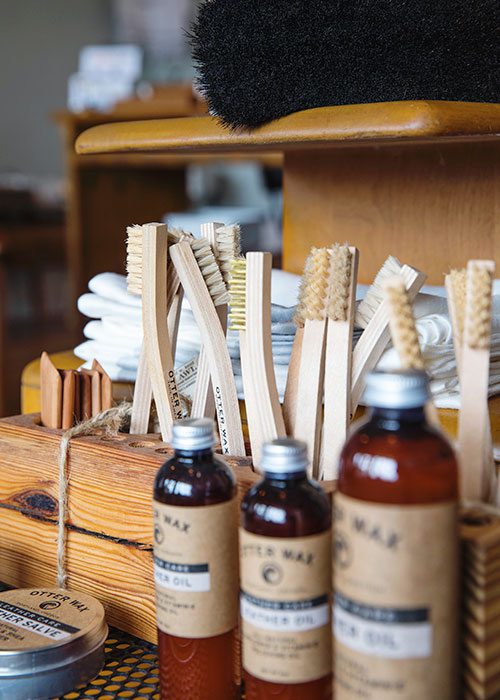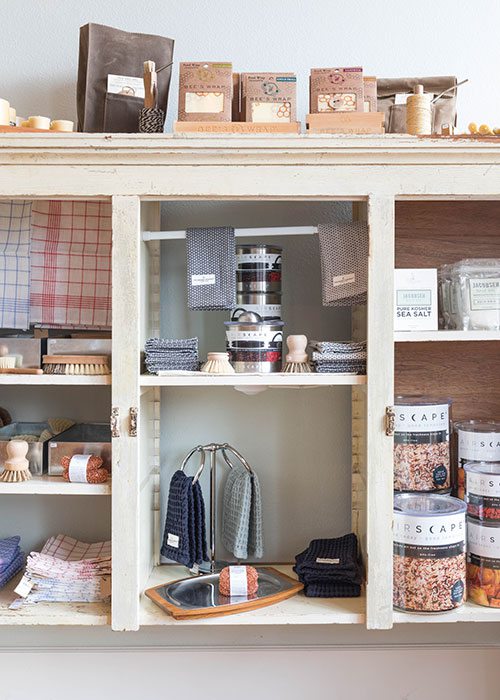 Looking to live a slower, more well-rounded sustainable life? Then Springfield Mercantile Co. is for you. This modern general store located on Commercial Street sells plastic-free, chemical-free, zero waste items such as beeswax wraps, reusable produce bags, kitchen items such as scrub brushes, soaps, candles and more. 
This little market located near the intersection of Pickwick Avenue and Cherry Street provides shoppers with organically grown, ethically sourced and local foods out of its market, cafe and community space. If you're comfortable bringing in your own containers, this market also offers customers to shop in bulk. While you're there, don't forget to try the homemade ice cream. 
Join a CSA 
Once summer comes around, look into joining a CSA program, otherwise known as community supported agriculture. It works like this: For a fee, customers receive a share of the farm's produce each week. These goods are often produce, mostly veggies, and they're delivered straight to you door. Millsap Farm, Urban Roots Farm and Green Thicket Farm all have a CSA program. Research which option would be the best for your lifestyle and plan to participate during peak season next year. 
Looking to get involved now? According to its website, Millsap Farm has a "Fall Festival Share" this year which runs from late October to mid-December. And Urban Roots Farm has its own farmstand that operates on a cash honor system. It's available throughout the year and regularly stocked.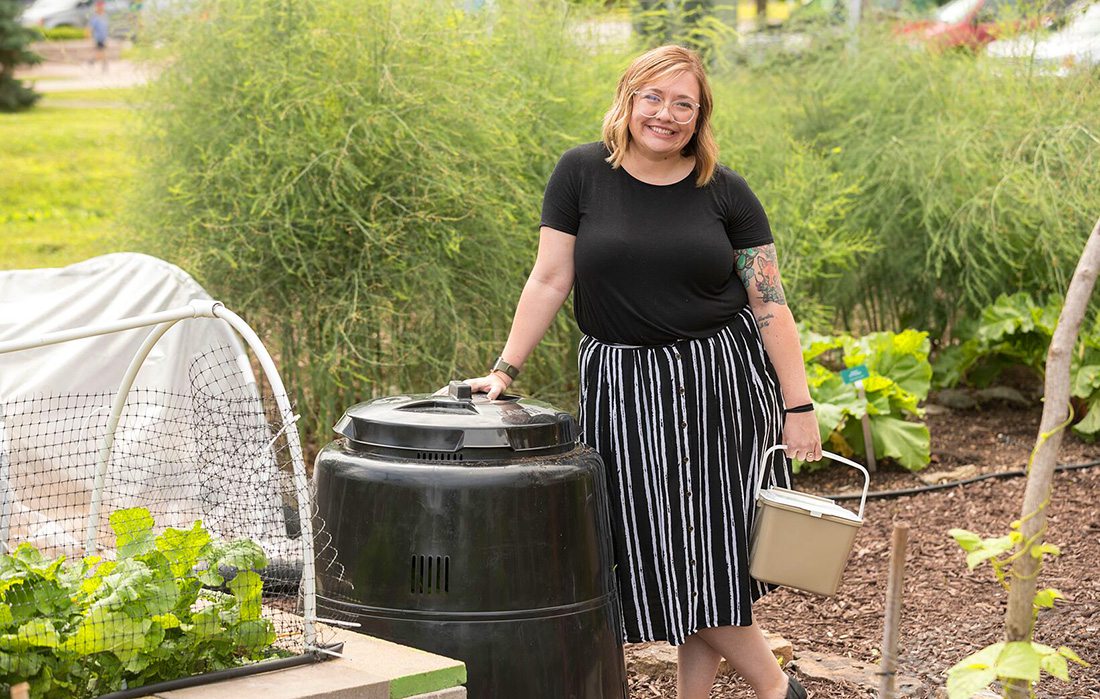 Begin Composting
Did you know that the Springfield Compost Collective will pick up your compost waste? Composting doesn't have to be just for the expert gardener. Reach out to the Springfield Compost Collective to get more information on its business and resident compost pick-up program and community bins. The organization also hosts workshops and events. 
In addition to the Springfield Compost Collect, the City of Springfield has an at-home composting program called Dish to Dirt. According to its website, over 31,000 tons of food is sent to our local landfill every year. Dish to Dirt is available to residents living Greene County, Christian County, Webster County, Polk County, and Dallas County. 
Shop Resale 
Recycling food and products is only half the equation when it comes to sustainable practices. Selling your clothing to local resale shops, and purchasing items from those same businesses, is another productive way to keep your dollars local and reduce waste. Luckily for 417-landers, southwest Missouri is home to a few local resale shops selling children's clothing, furniture and more. These include Uptown Cheapskate, Haute Tot, The Review Shoppe and Weezies Upscale Resale. 
Get Involved and/or Volunteer Your Time 
One practice that doesn't have to involve money is volunteering your time. There a few local groups and nonprofits whose sole purpose is to make the world a healthier place. Look into the following groups to see if their missions align with your sustainability goals: 
117 Park Central Square, Springfield; 417-836-4847
417-986-4193
1923 N. Weller Ave., Springfield; 417-864-1049
650 N. Boonville, Suite 201, Springfield; 417-864-2015 or 417-864-2045
2400 East Valley Water Mill Road, Springfield; 417-866-1127
Make Your Home Energy Efficient
As more people began staying home due to COVID-19 lockdowns earlier this year, one big trend began to arise: an increase in home improvement. If this is you, and you're truly interested in putting your money where your mouth is, making small improvements to your home is a perfect way to increase your sustainable living. This could include switching from traditional lightbulbs to LED lights, weather-stripping your windows and doors, and replacing older toilets.